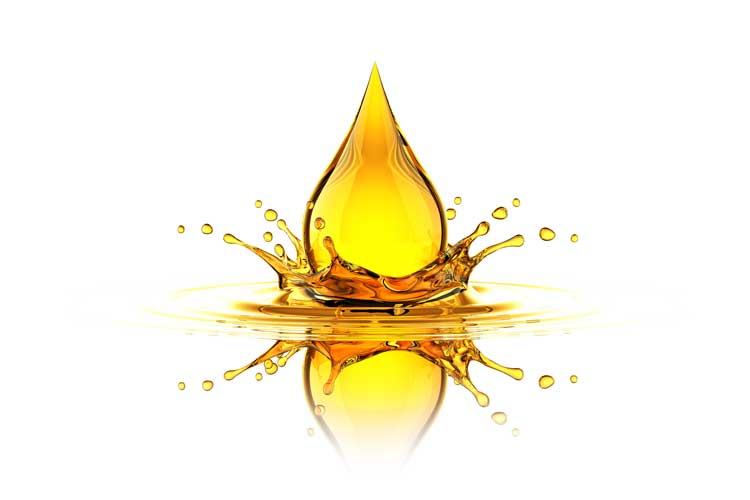 Why Shift To Cold Pressed Oils For Cooking: Know The Actual Reasons!
In every Kitchen, Cooking oils or Ghee (also termed as "Clarified Butter") are the basic and most important food Ingredient for routine food preparation across the world. It is estimated that in every Kitchen, average daily consumption of edible oils or Ghee varies from 80 ml to 200 ml depending up on the number of members present in a particular family and for almost 70% to 80% of the routine food preparation use of Cooking oil is required & especially in Indian Food recipes this percentage of edible oil usage may go up to 90%. Thus, opting for the right kind of cooking oil should be a conscious decision because it largely influences you & your Family member's Cardiovascular Health.
Are You Using A Pure & Healthy Edible oil in your Kitchen? A Realty Check
If we talk about Best Cooking Oil in India, we will find that almost all Grocery Stores, online market places and even local FMCG retail shops of your area are flooded with edible oils of various varieties & brands (Refined Oils, Rice Bran, Pomace Oils, Blended oils, Kachchi Ghani  and so on so for..), these brands are targeting every consumer by claiming their oils brand's health benefits in their fancy Marketing advertisements and campaigns and as a result being a consumer, we ended buying edible oils brands which are  either economical or lower priced (average price INR 190/Litre to INR 230/Litre) and by their Fancy Marketing Advertisement hosted by a big celebrity or Bollywood Star, oil company easily convince us that we are making best choice by buying their healthy oil brand. But, have we  ever realized that the price which we are paying for that 1 Litre of cooking oil is fair enough to get so much of oil quantity with claimed  oil quality, that too when inflation is  at its peak & shooting Oil seeds or raw material prices from last few years.
For better understanding let's take an example, In India, from last 2 years, average wholesale price of Mustard Seed in Agri commodity market is INR 75/kg & Seed's Oil percentage in best quality mustard seeds is not more than 40% & by any possible process or method, we can only  extract up to 35% of oil from that seed and remaining 5% oil can't be extracted and become a part of Mustard Cake as by-product. Hence, to extract 1 Litre of mustard oil or "Sarso Ka Tel", minimum mustard seed required is 3kgs that too if a company is using high temperature producing mechanical machine (Expeller) & chemically treated mustard oil seeds to extract entire oil from the oils seeds. Here, only required raw material cost is INR 225.
Now, in the above mentioned raw material (Mustard Seed) cost, add other associated manufacturing & marketing costs (including Wages, fixed expenses, product Packaging, logistic cost, dealer, distributor & retailer commission & marketing & advertisement cost & company's own profit margin) and by adding all these expenses, actual cost of production for 1 Litre of mustard oil would be around 270 to 280 then how come same mustard oil is easily available in the market at cheaper rated as low as  INR 200/Litre that too when every channel partner is their earning profit margins (manufacturing company, their dealers, distributors & retailers).
This example shared above is enough to tell you what quality of oil you are using in your kitchen and what health benefit you are getting in actual by consuming these regular edible oils of big brands freely available in the Indian market.
Why To Use Cold Pressed Oils Or Wood Pressed Oils ?
Till now, you must have got an idea that the growing inclination towards a healthy lifestyle, majority of people are now opting for cold-pressed oils & boycotting regular machine pressed or refined oils to maintain optimal functioning of their heart. It is hard to determine the difference between the two kinds of oil while cooking or tasting food, but both of them have different nutritional content, physiological and chemical properties.
The method of extracting oil makes all the difference to its quality and flavor. The extraction process of cold-pressed oils involves tradition method of crushing oil-seeds in a wooden Ghani (Kolhu)  or low RPM (Round per Minute)  operated wooden Pressing Machine generating very low temperature while oil extraction. Generally, the seeds are placed in a huge wooden cylinder where they are continuously rotated and crushed until all the oil is collected. Since the process does not involve an excess amount of heat or chemical solvents, cold-pressed oils retain their original flavor, taste, aroma, and nutritional value. Cold Pressed oil is highly beneficial for your cardiovascular health & also for your skin when applied topically.
On the contrary, regular Expeller Machine pressed oils & refined oils are extracted by using high temperatures and treated with chemical solvents that degrade their flavor, taste, and nutritional composition also, Regular oils undergo hydrogenation process and are further treated with harmful chemicals to increase their shelf-life and yield capacity.
Why Cold Pressed Oils are Costly but Healthy?
Oil extracted from Oil seed by using tradition cold pressed method is having almost 25% low oil yield in comparison to chemically treated regular oils or refined oils and thus manufacturing cost is increased by 50% as a result we need to pay extra charges to get pure Cold Pressed oils for our family.
Cold Pressed Oils are loaded with health benefits & are rich in essential fatty acids, antioxidants, vitamin E, vitamin K, Vitamin C and other healthy fats as they preserve the potent nutrients of their ingredients and maintain their natural form. Thus, consumption of cold-pressed oils is considered safe and healthy, especially for people with chronic disorders. Excessive heat destroys the potent compounds of the oil seeds while processing and the further treatment of hot-pressed oils with chemicals such as acetic acid, hexane, and bleaching soda destroys all the nutrients. While consuming cold-pressed oils can protect the heart by reducing bad cholesterol and blood pressure levels, intake of refined oils in everyday diet can increase the risk of strokes and heart attack significantly.
Conclusion:
Making a switch from regular oil to cold-pressed oil or wood Pressed Oil can be difficult and become expensive, but this little transformation can make a big difference to your family's health and well-being. Some of the cold-pressed oils to include in your diet for good heart health are Mustard Oil, Groundnut Oil, Sesame Oil, coconut oil, olive oil, flaxseed oil, walnut oil, etc.