Mission
We at Pure N Desi are bound to provide 100% pure and chemical- free unfiltered oil. It has become necessary due to the lifestyles in which our youth is stepping in, and since the edible oil is used almost 3 times a day in each household while cooking, this has to be pure and free from any kind of external ingredients.
Vision
India is home to world- class production of superior quality oils and marks its exceptional presence in comparison with other parts of the world. Inspired from India's ancient Ayurveda, oils manufactured at Pure N Desi using traditional wood pressed method embraces purity and the best quality. After digging into the roots of ancient Ayurveda, we found out the mechanism of the human body to conclude with our process of preparing chemical- free oil. The process, inspired by Ayurveda, has the sole aim of bringing out the purity in the oils.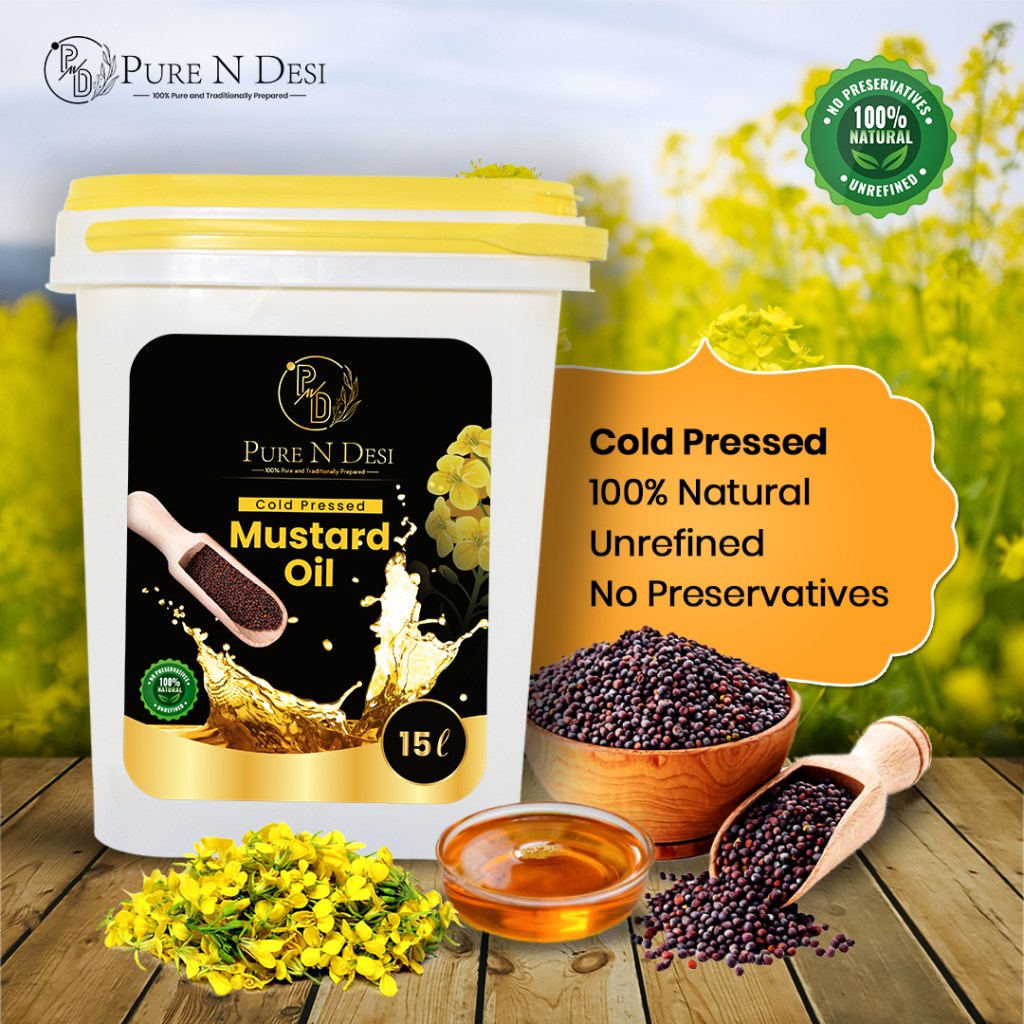 Pure N Desi with the journey started back in the year 2021, Pure N Desi, a leading edible oil company, was established with the prime motto of serving the best quality and the healthiest oil to the world. The aim of serving the best got its initial kickstart with the installment of our first production facility at Kota, Rajasthan with the great name of PND Industries. The dedication, determination, and grit along with the best business practices have taken the company to the new stages today, that were dreamt but never imagined. Pure N Desi has created its own bouquet of high-quality edible oil that has unprecedented demand not just in the country of ours but overseas as well. Having pioneered in the production and distribution of excellent quality edible oil, the entire range of Pure N Desi oils stands perfectly on the expectations of the company, customers, and society in general. With an intent to create an impact of emotional connection with our customers, we always wish and try to create a customer-centric approach with each individual we interact with. The result is that our products, today, are known for their purity, long shelf life, and sheer determination. The oil range offered by Pure N Desi consists of 4 major kinds of oil Mustard oil, Groundnut oil, Sesame Oil, and coconut oil. Our cold-pressed oils contain no chemical flavors and due to its extraction process of manual filtration and traditional methods of Kolhu as well, it becomes more viscous, and completely holds the flavors for long, if preserved well. Know more about the composition of each product oil by going to our products section. You can explore the complete range and bring purity to your doorstep.